Trio Circle
In history of Jazz there is several legendary groups in this setting! Saxophone, bass and drums are an open, creative, and flexible format great fun to play in, and exciting to listen to!
It can carry out the music just like a big constellation, but the field is more open for the musicians' musical excursions.

This group started with a spontaneous gig in Stockholm. Hans, Oscar and Magnus met at Jazz Club Glenn Miller Café, and almost immediately they found the sound of the group and a natural interplay!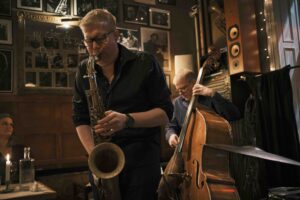 This group will perform as a trio, off course! But it will also be the starting point for different projects. For instance, since 2015 and the Centennial of Billy Strayhorn they have a full concert repertoire with Strayhorns amazing music. And there's a lot more to come! This group has just started!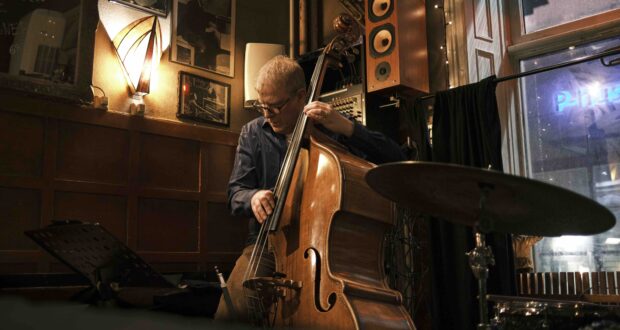 Hans Backenroth is one of our foremost bassist and musicians, and during the last decades he has played all over the world with many of the top jazz musicians! He was a longtime member of legendary Swedish groups led by Arne Domnerus, Putte Wickman and Kjell Öhman, and he is the first choice when international stars visit Scandinavia!
Hans Backenroth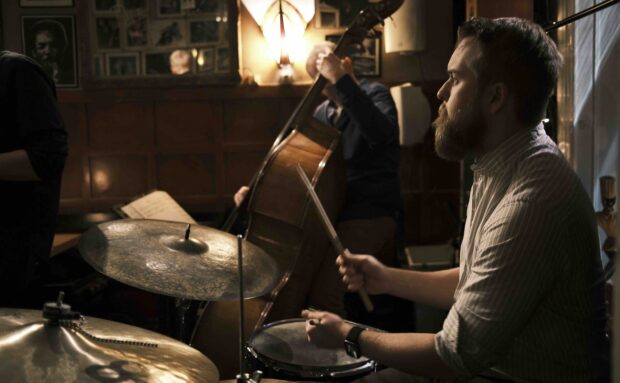 Oscar Johansson-Werre is an award winning young drummer from Uppsala. He has already played with jazz giants like Berndt Rosengren, Nisse Sandström, Jan Allan och Harry Allen. 2010 he won the award Most Valuable Player on the Youth Jazz Festival in Stockholm, and 2017 he got the Ronnie Gardiners Swedish Drummer Deserving Wider Recognition Awa

Magnus Dölerud Saxophone
Hans Backenroth Bass
Oscar Johansson-Werre Drums