Magnus Dölerud – saxofon
Hans Backenroth – bas
Oscar Johansson Werre – trummor
Trio Circle releases its debut album!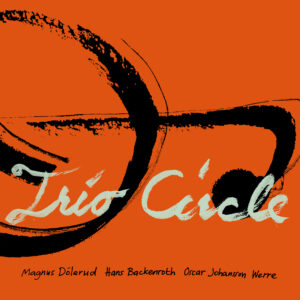 After a sneak preview at Glenn Miller Café in December 2021, the album will be released on both CD and digital platforms on January 28, 2022.
Saxophone, bass and drums is a format that promotes an open and creative sound.  The lack of chord instruments opens a harmonic door that gives improvisers more freedom to shape their music. However, it's a freedom that also demands greater responsibility and attentiveness from all.
Trio Circle consists of three strong players that embrace this freedom and make the best of it, drawing us into a detailed and varied sonic world, where the music takes shape in the moment. Their album is a wide-ranging journey from the band's own "Prelude" through Billy Strayhorn's "U.M.M.G" and Rolf Ericson's beautiful "Evelyn" to Ornette Coleman's "Broadway Blues"; along the way we are emerged in 10 diverse songs, each one explored rhythmically, melodically and harmonically.